Rainbow popsicle recipe that will delight everyone including kids that will eat them. Learn how to make rainbow popsicles to celebrate summer.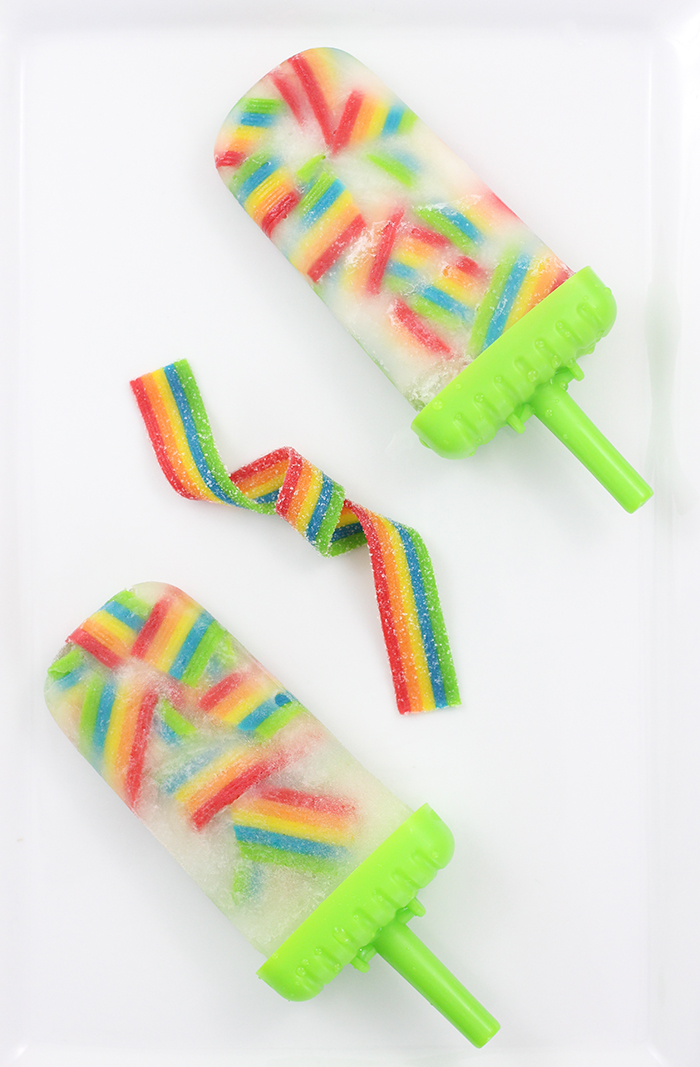 This is a fun quick do it yourself receipt that make your kids smile!
Rainbow Popsicles Recipe
For this quick recipe, you only need Sprite or other clear lemon lime flavored soda, Rainbow Berry Airheads Extremes Sour Candy & popsicle molds. I recently bought these Ozera popsicle molds that have a drip guard (oh yeah baby!)
These two ingredients make for a ridiculously amazing looking rainbow pop that tastes like childhood in every bite.
Find the step by step instructions here
Get your supplies for
summer backyard fun