Here's another activity to add to the

list of things to do with the kids this Summer

— Make your own water pistol target range! It's super easy to set up. Start by stacking some paper cups into a pyramid shape, as shown below.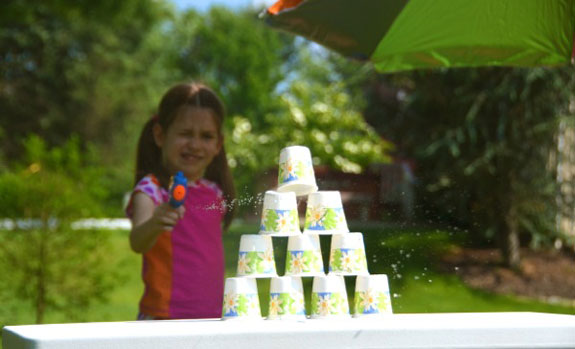 Then use some dollar store water pistols to try to shoot them down! No water pistols on-hand? Spray bottles filled with water would work well too.
Find the Step by Step instructions here
Get your supplies for
summer backyard fun